Boston Chimney Professionals
Chimney Caps, Rain Caps, Flue Caps, Chimney Caps Installed
HOME I INSPECTIONSI CHIMNEY LINERS I CHIMNEY CAPS I MASONRY REPAIRS I WATERPROOFING

DRAFT PROBLEMS I ANIMAL REMOVAL I RECENT WORK I FAQS I LINKS I CONTACT
General Liability Insured
Weekend Appointments Available

Office 617-418-4224 / Mobile 617-669-0195 Email: info@BostonChimneyPros.com / bostonchimneypros@gmail.com

Preserve your chimney and home with a chimney cap. Chimney caps prevent rain and freeze/thaw deterioration ,leaves, debris , clog ups and small animal infestation from entering your flue as well as sparks from igniting near by combustibles. We feature GELCO Caps in copper or stainless steel, specialty caps, and energy saving LOCK-TOP dampers that eliminate down drafts when a chimney is not in use. We specialize in Custom Caps for all chimneys we service. If it isn't a standard fit , we have experienced and highly skilled craftsmen to fabricate the chimney caps for all your chimney needs for both residential and commercial applications!

ask us about more info on products offered above !

We Carry a wide variety of all types of chimneys , and if you don't find what your looking for we can usually custom make one for you. We provide Single Flue Caps Multi Flue Caps , Custom Rain Caps are our specialty .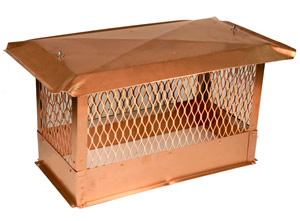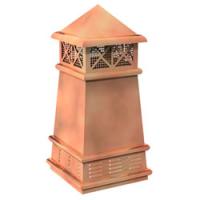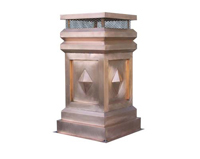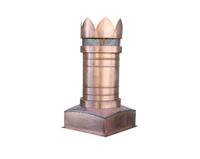 We proudly install GELCO single-flue & multi-flue , Tops are available in a variety of standard sizes in stainless steel, copper, and galvanized steel powder coated black. All GELCO chimney tops are covered by superior, no-nonsense warranties. This is a small sampling of our wide variety of chimney caps available. Please call us with any and all of your rain cap needs!
Gelco's single-flue chimney top attaches directly to the flue tile, and provides economical protection for your home.
Our Stainless Steel top-mounted multi-flue top attaches directly to the chimney crown, protecting the flue as well as the crown.
Stainless Steel, Top Mounted, Gable Lid




Copper Outside Mount Top with Hip & Ridge Lid
Stainless Steel Modified Single-Flue with Cone Lid
Stainless Steel
Painted Black, Top Mounted, Cross-Shaped, Flat Lid

Traditional dampers are located in the "throat" of a fireplace. They are made of cast-iron and are housed in a low-tech frame work.


Cast-iron plate and frame do not seal tightly, allowing energy dollars to escape.

These cast-iron dampers do not seal well—they have a leaky, rough, metal-to-metal seal.
Recent lab studies have shown that even a new throat damper can leak up to $200 of heating and cooling a year. Imagine how much energy an old, rusted out damper leaks!



Lock-Top's rubber gasket seals tightly like a storm door for your fireplace, and keeps heating and cooling dollars where they should be...in your home.
Lock-Top mounts on top of your chimney to keep out animals and rain.
Lock-Top easily operates from inside your firebox and seals tight everytime you close it—eliminating any draft.

| | | |
| --- | --- | --- |
| Do you still need more convincing that the Lock-Top Energy-Saving Damper is right for you? Here is a five minute video that demonstrates the differences we have stated above. | | |
LOCK TOP DAMPERS

How to stop heat (and cool air in the summer) from leaking out of your

fireplace chimneys?

Our Top Sealing Dampers.




Why use a damper?
They are a great help to your keeping heating costs down and ensuring a safe, energy tight home!, be sure to check out all our damper options for your fireplaces !

There are plenty of affordable and efficient new dampers available to homeowners today. We have found that many homes have an old, warped and leaky throat damper. These are energy wasters, and they cost homeowners hundreds of dollars a year!

These high-tech dampers could be offered to every chimney with a throat damper – even a new throat damper! Why? Because the new dampers, with superior designs and rubber seals, conserve energy as much as 90% better than a traditional throat damper.

Educating and offering you these modern dampers is a win-win situation. We keep a happy satisfied customer , and you get the energy saving benefits that will save you money for years to come.

Damper Benefits
• Quality stainless steel or cast aluminum
• Serves as a cap when it is closed - some have built-in caps!
• Saves heat from escaping out the roof's "big hole"
• Allows better flow for flue gases exiting the chimney
• Lifetime warranties

Caution :

Never use dampers on chimneys with gas logs. If the homeowner forgets to open the damper, the gas fumes are difficult to detect, and this could lead to Carbon Monoxide poisoning. Also, if a gas leak occurs, the gas could build up in the chimney, posing a dangerous risk.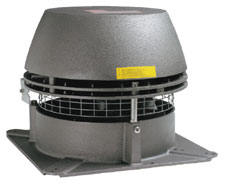 Draft Problems? Ask us about an ENERVEX- FAN (Exhausto-fan)
Does Your Home Have An Uncapped Chimney?

If your answer is yes, you need a Gelco Chimney Top. Why? That's simple!
Your chimney is a hole in your roof!

An uncapped chimney:

Says "come on in, make yourself at home!" to nesting birds and animals.

Allows rain and snow to enter your chimney, which leads to moisture damage and expensive repairs.

Creates a fire hazard as burning embers and sparks escape through the open chimney and land on your roof or in your yard.

Protect your home with a Gelco Chimney Top!
Inspections , Sweeps, Rebuild, Repairs , Masonry, Liners , Rain Caps, Flashing, Waterproofing
Email or Call us today for an appointment 617-418-4224 / 617-669-0195, info@BostonChimneyPros.com
HOME I SWEEPS I INSPECTIONS I LINERS I RAIN CAPS I MASONRY REPAIR I ANIMAL REMOVAL I ABOUT US I REFERENCES I FAQS I LINKS I CONTACT
BEFORE AFTER

A recent copper rain cap cap install in Brookline

We pride ourselves in promoting humane animal removal, however we would much much rather sell you a rain cap today then see you charged you for a animal removal tomorrow. see a recent removal in Reading below..
Inspections , Sweeps, Rebuild, Repairs , Masonry, Liners , Rain Caps, Flashing, Waterproofing
Office 617- 418-4223 / Mobile 617-669-0195 Call today for an appointment
Email: info@BostonChimneyPros.com
HOME I LINERS I RAIN CAPS I INSPECTIONS I SERVICES I WATERPROOFING I FAQS I LINKS I CONTACT
Boston Chimney Professionals is your resource for a chimney cap in and around greater Boston Massachusetts
This web site designed, hosted and maintained by Boston Chimney Professionals for information email mailto:info@bostonchimneypros.com
© All rights reserved Copyright 2005 Boston Chimney Professionals/Baystate Chimney Sweeps
Areas Covered: Boston , Beacon Hill , Back Bay, South End, East Boston, Brighton Allston, Chelsea, Dortchester, Roxbury, Charlestown, South Boston, Roslindale, Hyde Park, North End, Cambridge, Sommerville,Medford,Malden, Acton Andover Arlington Ashland Athol Bedford Belmont Berkley Billerica Boxboro Boxford Braintree Brookline Burlington Canton Carlisle Chelmsford Concord Conway Danvers Dedham Easton Foxborough Framingham Georgetown Hanover Holbrook Holliston Hopkinton Lexington Lincoln Littleton Lynnfield Mansfield Marblehead Maynard Medfield Medway Mendon Merrimac Melrose Middleborough Middleton Milford Millis Milton Nahant Natick Needham Newton Norfolk North Andover Revere Norton Norwell Norwood Quincy Randolph Reading Rowley Saugus Sharon Stoneham Stoughton Tewksbury Topsfield Wakefield Walpole Waltham Watertown Woburn Wayland Wellesley Weymouth Weston Westwood Wilmington Winchester Winthrop
Services provided: chimney lining, chimney re-lining chimney retrofit ,chimney liner repair, Sweep, Inspections, Raincaps, Liners , cleaning , waterproofing , rebuilds, Restoration, masonry, tuck pointing, flue cleaning , in Boston ma., Chimney repair contractor in the greater Boston ma. area in all phases of chimney repair, and maintenance , available at affordable rates Serving greater Boston surrounding suburbs and Massachusetts for masonry, chimney cleaning , chimney flu cleaning, chimney pointing, chimney inspection , flashing, rain caps, dampers, lock top dampers, gelco rain caps, chim cap rain caps, wood stove, in and around boston , ma. , chimney sweep, chimney repair, chimney liner repair, boston chimney repair , boston chimney sweep, chimney sweep Services Performed: Boston chimney sweep, chimney sweep boston , Boston Chimney repair, chimney inspections, masonry work, and insured, chimney repair boston, ye olde boston chimney sweep, cambridge chimney sweep, brick replacement, masonry, pointing, rain caps, chimney liners, chimney sweep, , chimney inspection, boston chimney repairs, chimney cleaning Boston, chimney repair, chimney flue repair, chimney sweep in boston ma., chimney repairs, chimney cleaning, masonry, chimney work, masonry pointing, chimney safety inspection, liners, rain caps, beacon hill chimney sweep, chimney sweep, south end chimney sweep, newton chimney sweep, chimney sweep, Chimney, Chimney sweeps, boston chimney sweep, boston chimney sweeps,home inspection,chimney Chimney and Liners, masonry, stucco, chimney relining boston ma, chimney cleaning , chimney flu cleaning, chimney pointing, chimney inspection , flashing, raincaps, dampers, wood stove, boston , ma. , chimney sweep, chimney repair, chimney liner repair, boston chimney repair , boston chimney sweep, animal removal from chimney, brick work, soot removal, cement steps, wood stove installation, pest removal, creosote removal, fireplace flu, fireplace hearth, fireplace damper, carbon monoxide problem , metal chimney, clay flue, chimney liner, steel chimney liner, double flu raincap, boston ma. ashpit cleanout, Massachusetts chimney sweep services, Serving greater Boston and Massachusetts for masonry, stucco, chimney cleaning , chimney flu cleaning, chimney pointing, chimney inspection , flashing, rain caps, dampers, wood stove, in and around boston , ma. , chimney sweep, chimney repair, chimney liner repair, boston chimney repair , boston chimney sweeping, chimney sweep,chimney sweeps